The employment of software to automate manual processes is known as RPA. The program helps to conduct activities across many procedures and devices. It automates data transmission, updating, monitoring, and saving by performing different activities. RPA distinguishes itself from other alternatives by doing activities that do not need profound cognitive ability. RPA has several significant advantages. The most immediate benefit of RPA is that regular tasks are completed continuously without any mistakes. RPA also offers an audit record of completed work, which is useful when a process' output generates an unexpected outcome. RPA technologies detect abnormalities or red flags that a human would miss. An increase in work pleasure is an essential advantage. Automated procedures provide better results and cost reductions. The safety of employees is a top priority in the manufacturing industry.
RPA Manufacturing Automation Solutions:
Manufacturing automation solutions are the technology to automate a manufacturing procedure to increase output and lower costs. Automated processes may range from single-operation automation to complete end-to-end automation with no human intervention. Automation has grown and evolved machines to lessen the amount of labor that people have to do. It is linked with mechanical devices to carry out various tasks.
By utilizing machines rather than people to conduct risky labor, manufacturing automation solutions allows firms to maintain better safety standards.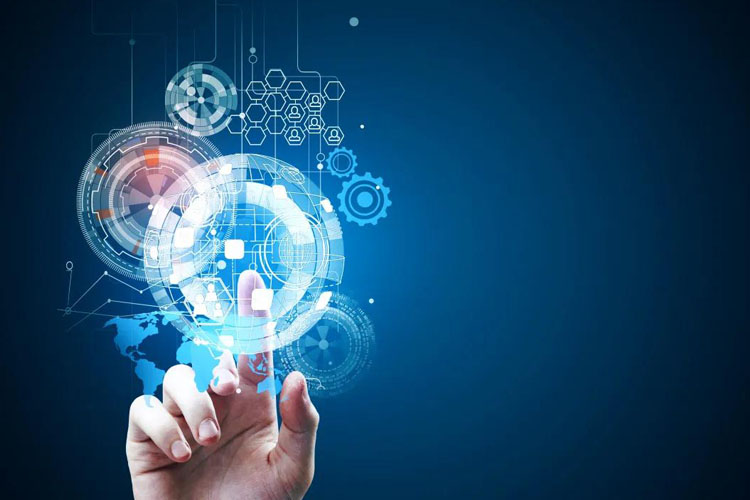 Types of RPA Manufacturing Automation Solutions:
The types of manufacturing automation solutions are underneath:
Automated Controls
Fixed automation has a specific job characterized by high volume manufacturing and high entry and exit barriers. Most programming software inside different machines is known as hard automation. The machinery or production system determines the efficiency and order of operations. Fixed automation has an economic reason for items with demanding rates and quantities. The body-in-white and vehicle panels are two examples of fixed automation. Before altering designs, major car suppliers may create over a million components. Furthermore, methods like metal stamping or casting are employed, which may not need complicated control systems like automated milling or robotic welding.
The following are some of the characteristics of fixed automation:
· Custom–engineered machinery requires an extensive initial expenditure;
· Significantly higher rates of output; and
· In terms of adapting modifications, they are relatively inflexible.
Programmable automation:
Machine setups and operating patterns depend on signals supplied from digital control with programmable automation. Products may be manufactured in batches using a programmable automation system by retraining machinery actions and routines. The programmable automation equipment may be altered and reconfigured to accommodate new and unique products whenever a future product batch is needed. While the retraining and switching operations are in progress, the automated manufacturing line cannot proceed. Features of programmable automation are here:
· Connection with the project in overall machinery;
· Limited production rates compared to fixed automation;
· Flexibility in dealing with innovation in product design; and best for batch processes
Flexible automation:
Changeovers may be performed automatically with flexible automation. It may restrict the machine's ability to run components with similar tools. It necessitates the use of additional devices to allow for automatic changeovers. On a laptop, programs are offline. A designer might install, execute new programs, or integrate them into current production from anywhere in the world based on how the gadget is linked. Some characteristics are here:
· Production rates are moderate.
· Flexibility in dealing with changes in product development.
· Benefits of manufacturing automation solutions:
Cost Saving:
Robotic systems may boost productivity by operating 24 hours a day, seven days a week. As a result, it increases the overall savings. RPA reduces the amount of physical labor necessary to complete routine tasks. It also performs this to finish the routine and redundant tasks. RPA Manufacturing Automation Solutions play a vital role in cost savings.
Reduce errors:
By optimizing schedules, RPA bots may alleviate industrial constraints. Manual setbacks and wastage are examples of these restrictions. RPA systems are implemented using rules, which reduces the likelihood of mistakes. Later on, there is a significant waste reduction.
Increased concentration and productivity:
RPA aids firms in increasing production by reducing mistakes. RPA is used to automate administrative tasks. As a result, the crew may focus on more critical procedures.
Improved bank-office operations:
By automating repetitive and error-prone tasks, manufacturing automation solutions has the potential to reduce production costs while also improving quality. The digital ones are more trustworthy.
RPA Applications in Manufacturing:
Administrative Tasks Can Be Automated:
Administrative duties in the industrial business are challenging. Employees may concentrate on more important tasks when the requirement to satisfy these is reduced. Many administrative works in the industrial business benefit from office mechanization.
Inventory Control:
Inventory management paperwork is plentiful in the industrial business. Emails, invoices and data processing may be automated using robotic process automation.
It may also digitize paperwork to handle inventory control. RPA-based automation provides inventory managers with real-time data on stocking tiers. As a result, the goal is to monitor these levels and make more lucrative selections based on recorded facts.
Customer Care and the Service Desk:
Inaccurate client supervision and client request handling result in tracking data mistakes. It also suggests that long response/resolution times leave clients dissatisfied. As a result, resolving consumer issues necessitates navigating many company systems. As a result, it takes time and requires a lot of effort. Customer service is one of the most important aspects of a business in this day and age. The industrial sector may have a CSM that integrates with many enterprise applications by combining customer support with RPA. It also collects data and provides a unified solution depending on the client's need. The customer may communicate with the CSM using a self-contained site or chat box service.
Conclusion:
RPA will play a growing role in firms' transition to the Manufacturing sector. It provides businesses with an intriguing new option to enhance their processes while increasing job satisfaction. RPA Manufacturing Automation Solutions helps to lessen a company's need for trained laborers. Innovations in RPA automation are essential for the manufacturing industry because they enable organizations to maintain adaptability, efficiency, and productivity. You can contact Cyclone. Cyclone Robotics is a global RPA supplier, offering the most complete and innovative solutions to international clients.