Cyclone Robotics was invited to APEC PUBLIC-PRIVATE Dialogue in Chiang Mai, Thailand on 23 August 2022. Bryan Tan, APAC Regional Director at Cyclone Robotics, represented Cyclone and shared about Cyclone's experience and capabilities as a leading RPA leader in Session 2 - "Universalizing Digital Technologies towards an Inclusive and Equitable Recovery", on topic "RPA + AI Empowers Digital Transformation in Enterprises in Asia Pacific".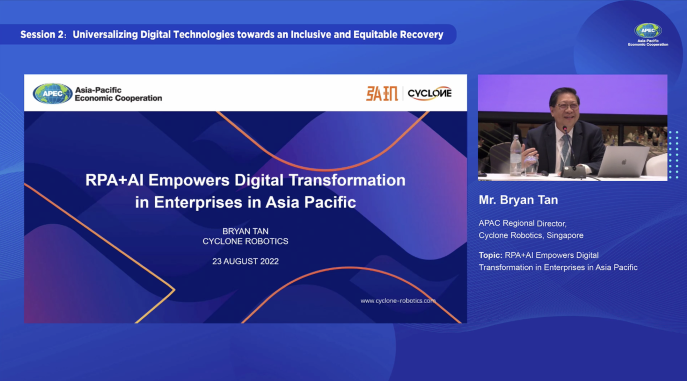 Cyclone Robotics APAC Regional Director, Mr. Bryan Tan
Relevant data show that the global digital transformation GDP will reach 46 trillion US dollars in 2022, accounting for 46% of the total economic volume. Enterprises will reconstruct their core competitiveness through digital transformation to ensure the formation of new competitive advantages in market competition.
COVID-19 has no doubt accelerated the process of digital transformation for many enterprises. Work will never be the same. Over 85% of enterprises are rethinking new way of working. Digital operation systems represented by RPA (Robotic Process Automation) have become the core of digital transformation in the post-pandemic era. A growing number of CEOs believe that digitalisation is automation, and hyperautomation is necessary to achieve digital transformation goals.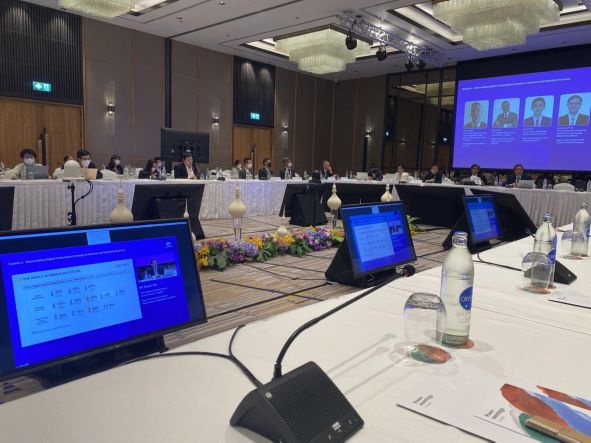 Hyperautomation takes Robotic Process Automation (RPA) as the core, with the help of advanced technologies such as artificial intelligence (AI), machine learning (ML), process mining and other intelligent technologies to comprehensively expand the combined capabilities of automation to achieve perfect human-machine collaboration.
"AI technologies that augment and mimic human judgment and behaviour complement RPA technologies that replicate rules-based human actions. The two technologies work hand in glove, just like traditional 'white-collar' knowledge-based workers and 'blue-collar' service-based workers collaborate as the engine to drive productivity for an organisation"
As an industry leader in hyperautomation, Cyclone Robotics focuses on offering end-to-end automation by expanding beyond standard RPA use cases. It delivers artificial intelligence, machine learning features, low-code UI creation, and support for IoT and edge automation use cases. Cyclone platform enables solution customization via low-code/no-code experience to automation builders, making it easy for solution providers to address the needs of enterprises.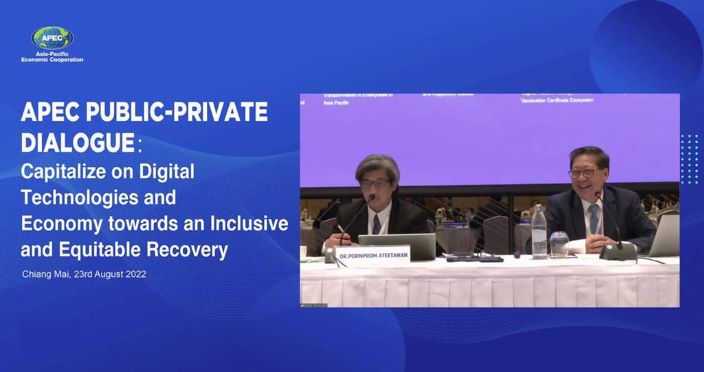 According to Deloitte's 2022 Global Intelligent Automation Report, "The companies that are most advanced in implementing intelligent automation have steadily moved from task automation to end-to-end automation. Survey results show that more than 85% of organisations are rethinking how they should work while recovering from the COVID-19 pandemic. This year, we found that 92% of enterprises already have end-to-end automation as part of their intelligent automation strategy (44%) or plan to implement within the next three years (48%)." While there is growing momentum in automation efforts by organisations across Asia Pacific (APAC), Cyclone Robotics established its Singapore branch in early 2021 as its ASEAN HQ office for Asia Pacific expansion to empower enterprises from ASEAN, Japan, ANZ, and Middle East, across a wide variety of sectors to accelerate their digital transformation efforts with Cyclone's full RPA products & services portfolio.
Serving more than 1000 customers in China, among its growing list of clients includes the State Grid Corporation of China, Bank of China, China Post, China Southern Airlines, UnionPay and Volvo, Cyclone is committed to leverage on their diverse experience across multiple industries to help enterprises in Asia Pacific to transform and modernise their business, building a more INCLUSIVE future for ASEAN through cross-border INNOVATION and bringing positive IMPACT to the ASEAN societies.